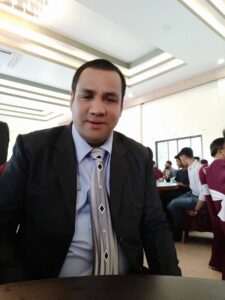 Dear Students, Parents and Guardians,
Inexplicably unbounded happiness has been sensed while extending our warmest greetings on behalf of Sai Global Academy. As a Chinese proverb correctly reads, "If you are planning for a year cultivate paddy, if you are planning for a decade, plant trees and if you are planning for a century, educate the people';
I sense my team and me rather lucky and determined to have been involved in this eminent deputation of educating the people.
SGA aims at growing synonymous to the finest quality education in the nation.
In contrast to the conventional teaching modalities, we have adopted a modern instinct of education, which will undeniably encourage us to work smart, and envision the summit of success.
SGA, which has grown unparalleled to others in terms of physical facilities and extra-curricular activities, has an equally strong network of human resources as well.
Visionary management, professional cum experienced teaching team and hospitable administration are the stanchions on which the pride and glory of SGA stands. It is my great fortune to assure you that your expectations and principles in academic and behavioural modification of the students will always be prioritized and no excuse and compromises will be paid leniency at, on our behalf, You trust us, we transform you, in response.
Mr. Kushal Raj Gautam
M.A, M Ed. In English
PGD in Counselling Psychology
Ph.D. Scholor